What Are Social Signals?
Basically, social signals are interactions on social media platforms such as Facebook, Twitter, LinkedIn, etc. These include shares, retweets, likes and dislikes, pins, views, etc. The interactions are measurable and the signals provide search engines with information that a certain page has been visited via social media.
What Is The Relationship Between SEO And Social Signals?
There has been much debate as to the actual effect of social signals on search engine rankings and whether or not they make any impact at all, and if so, what is the extent of that impact. Some strategists say that the only relation is that a web page that ranks strongly on a search engine is also likely to be popular on a social media site and vice versa.
However, the fact that a strong social media presence is indicative of a high search engine ranking should mean that there is a definite link that needs to be explored. Exactly how social signals can affect a search engine results page ranking is not entirely understood but there are some obvious ways in which social media can influence a ranking.
First and foremost, it is the best way to get your message out there. Placing blogs, videos and other information on social media is like adding fuel to a fire and will result in more hits than publishing info without any social media back-up.
Adding links to a website's relevant social media platforms is also a great way to tap into the power of social media. It makes it easier for visitors to like, dislike and most importantly, share the information with others. This once again increases traffic to a site which positively affects search engine ranking. Social media is after all the new word of mouth and is a very powerful tool to use to increase awareness regarding products, services and other information on the site.
Links are another method that search engines use to measure rankings. Links from sites like Pinterest, Reddit, Tumblr. etc are counted and can reflect positively on a ranking. However, these incoming links are referred to as backlinks and are also a little controversial in the SEO world. Strong, positive backlinks can be very effective whereas links that have been used against search engine guidelines can negatively impact a ranking. Inbound links, however, are one of the greatest tools you can use to increase website traffic if they come from a trusted source.
There is also the mobile marketing boom that needs to be taken into account. Most people are accessing their social media pages as well as searching for information online using mobile devices as opposed to traditional computers or laptops. It is absolutely imperative to optimize a website and all pages for mobile devices. This can have a huge impact on website ranking, as well as increasing the influence of social media signals.
Brand reputation also plays a role in how these social media interactions affect a ranking. A strong reputation results in a lower bounce rate. This means that visitors are more likely to stay on the site for longer due to the fact that they believe that it will provide them with some sort of value or relevance to the topic they are searching for.
The appearance of social media icons as well as share and like metrics, adds value to brand reputation and therefore reduces bounce rate. Remember that people are also more likely to share information that they trust, and trust information that is shared by friends, family or other trusted sources.
Search engines take bounce rate very seriously in evaluating a ranking. The lower the bounce rate, the better the ranking. The longer visitors stay on a site, the more positively it will affect a ranking. Which brings us to user experience.
In the last couple of years, Google and other search engines have placed greater value in the way in which their users experience the websites that they visit. The better the experience, the greater the ranking. Just about all the factors mentioned above play a role in determining user experience.
This also means that all the other SEO techniques need to be used in order for social signals to provide true benefit. Most importantly, it is still essential that content is of high quality, unique, relevant and adds value. In the mobile device age, it is also important that this content should be short and to the point.
Where Do Social Signals Stand In 2018?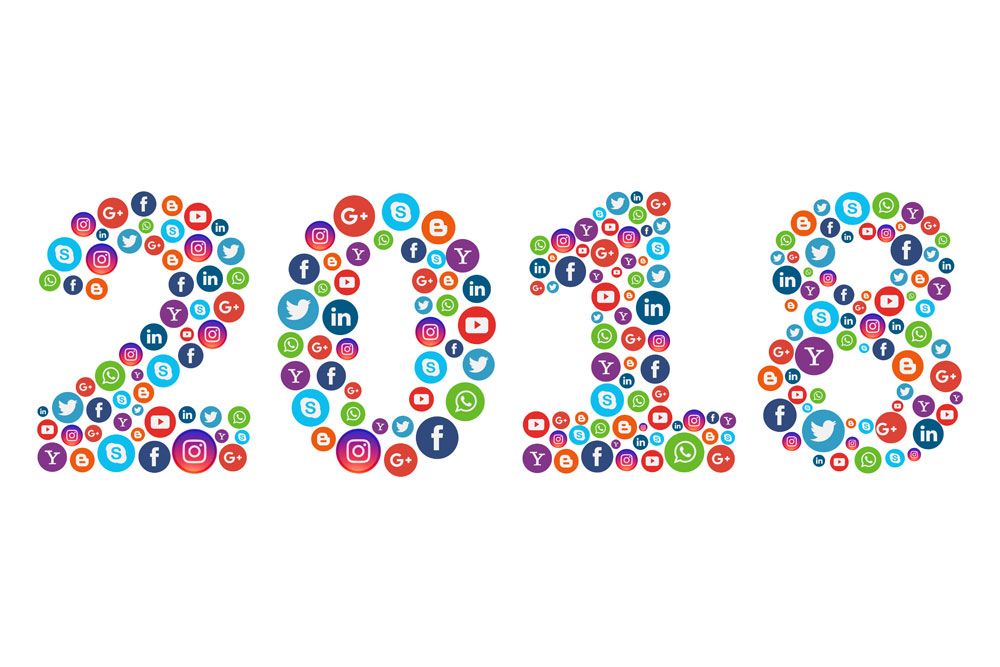 Due to the significance of social media as well as the move to mobile device usage, social signals play a greater role than ever in search engine optimization. This is not likely to change in the near future but rather it will become more important than ever before.
Social media is fast becoming the prime means of communicating and sharing information. It is quick and convenient. Businesses that are not employing SEO tactics to improve their social media presence at this stage are probably not going to benefit from the way that it can positively affect rankings in the coming 2 or 3 years.
This is definitely the year to start enhancing your social media presence by employing the above-mentioned strategies. The longer the impact of social media is neglected or ignored, the more catch-up a business will need to do in the future in order to remain competitive.
SEO is an ever changing industry with new and improved techniques becoming available at a steady rate. Search engines are also constantly updating their algorithms and ranking valuation criteria in an effort to provide a better service to their users. It is very important to stay up to date with all the changes that are being made in order to maintain a high search engine ranking or grow an existing one.
In order to do this and get the greatest benefit from social media signals, it is highly recommended to employ the services of an experienced and skillful SEO consultant or agency.
More Articles:
The Relationship Between Social Media and SEO Explained
Is SEO Dying With The Rise Of Social Media?
How You Can Improve Your Rankings Without Content Marketing