Internet marketing is never complete without social media marketing.
"Social media" has been around since the beginning of the World Wide Web, but has exploded in the past decade. Over that time, we have seen a marked increase in both the number and popularity of social media networks.
It is called social media because users engage within a social context – conversing about personal lives.
The reason why social media has witnessed such exponential growth in the recent past is because marketers saw an opportunity in it. They wasted no time and began actively promoting and advertising their brand on different social networks with great success.
This has prompted even smaller businesses to take the leap into social media marketing. Here are a few statistics from Moz that justify social media as a worthwhile marketing platform:
Facebook currently has more than 1.2 billion active subscribers. If it were a country, it would have been the third largest, behind only China and India.
More than 72% of adults have at least one social media account. Moreover, 89% of 18-29-year-olds are on a social media network.
Approximately 1 in 5 young adults (18 to 24 years) use Twitter daily. The social network adds 300,000 new users on a daily basis.
Snapchat has about 30 million monthly active users, with more than half of them using Snapchat every day.
At least 92% of consumers trust peer recommendations. Interestingly, social media is one of the best places where they can get these recommendations.
More than 1 billion videos are uploaded to YouTube each month. And, are these videos being watched? YES! In fact, more people are streaming YouTube content compared to cable TV.
If you're Not on Social Media you're Seriously Hurting your Business
1. You'll miss out on prospects that are on social media
Whether you're running a small business or a large company; the statistics above make one thing very clear: Your customers are on social media.
They are interacting on social networks with friends, colleagues, and brands; searching for information, recommendations and entertainment.
You need to be around to answer to their needs. Otherwise, your competitors will. In doing so, the competitor is likely to take away that customer as well as anyone else listening.
2. It takes a tremendous amount of effort to build relationships outside social media
Social media is about building relationships. It provides an excellent opportunity to meet new people and provides all the tools you need to keep consumers glued to your brand.
These relationships create the foundation of a rewarding business community that may remain loyal to your brand for a long time and help expand your business.
Outside social media, you'll have to exert thrice the effort to get half as much attention from your prospects.
3. No advocacy benefits
If you're not on social media, you won't be able to leverage advocacy to drive brand awareness. For consumers, a recommendation from a friend or colleague is probably the best thing they can get.
Advocacy is when satisfied customers start shouting about your brand from rooftops, sharing their experiences and telling everyone listening to try out your products and services.
Best practice requires that you identify your most passionate advocates and give them incentives to make them want to continue with the good work.
4. No reliable basis for feedback
Every business needs feedback to better its offer. Without feedback, you may continue offering the same old products and services not knowing that consumers don't like them so much. So, eventually your business may start declining, and you may never know why.
Social media allows you to get the feedback you need.
By allowing your customers to comment and share their feelings and experiences on social media, you can extract useful insights you can use to enhance your marketing campaign.
5. Fragmented marketing
One thing about social media is it helps integrate your marketing activities into one focused campaign.
Social media blends easily with just about every marketing strategy. Whether it is email or PRs, you can always use social media to boost your performance.
If you're not on social media, creating a cohesive, scalable experience for your audience will be nearly impossible to accomplish.
6. It takes thrice as much effort to learn about your audience
Not being on social media leaves you pretty much clueless about your audience's needs and preferences.
Without this knowledge, you won't be able to launch targeted campaigns that would otherwise provide you with a better return on investment.
7. Geo-targeting will be difficult
You have no reliable way of learning about your audience, who they are, where they live and what they do. Such lack of accurate information reduces your marketing into mere guesswork.
8. You're always late in gathering market intelligence
In today's cutthroat economy, gaining key information on your competitors is vital to success. And social media monitoring facilitates this. For example, many social media platforms offer tools that track competitor activities and mentions.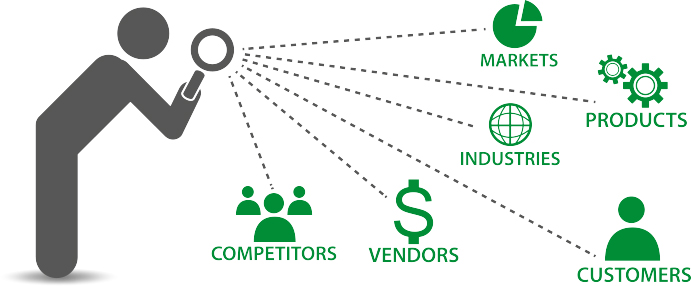 Simply knowing something doesn't cut it anymore. It's knowing and getting there first that counts.
Without the social media advantage, you won't be able to make timely, decisive moves that let you stay ahead of the competition.
9. Your content won't get the exposure it deserves
Sure, you can create great content. But if you're relying solely on organic traffic, it takes longer for people to find it.
Social media is an entirely different thing. If people find your content engaging, you can get hundreds of shares and likes almost instantly.
10. It is more expensive to generate leads without social media
Social media helps generate leads for one-third of the cost of traditional methods. For startups with very limited funds, social media opens an avenue that allows them to get noticed and be appreciated by their target audience.
Sharing content on social media is an excellent way for any small business to generate leads.
Choosing Platforms
There are social media networks available for marketing. However, since you won't have all the time to work with all the networks, you need to choose only a few platforms that offer you the highest value.
Here are a few factors to consider:
Facebook
Facebook is by far the most popular social media network
It boasts of approximately 1.2 billion active users
It also has the most consistently distributed demographics of any social network.
While not the best platform to generate sales from (this honour goes to Pinterest), Facebook is the best when it comes to increasing brand awareness.
Facebook makes it very easy for marketers to reach new prospects.
Through Facebook's Advertising Tool, marketers can personalise their campaigns based on those details. Today, you can not only target ads by demographics such as age and gender but also by other details such as job title, ages of their kids, and the fact that they recently got a new baby, to name just a few.
So, which businesses should be on Facebook?
Essentially, every business can benefit from Facebook, regardless of industry or size. With that in mind, here are few facts to ponder as you take your business to Facebook:
Facebook posts with photos generate 120% more engagement compared to plain text.
Shorter posts generate more engagement – Posts shorter than 250 words will give you 605 more engagement than those longer than 250 words.
Thursdays and Fridays are the best days to post. These two days promise 18% more engagement each compared to other days of the week.
Looking to post now? Make it a question. It has been found that question posts have more engagement than non-question posts.
Twitter
Twitter is the second most recognised social media out there. However, it is only the fourth most used platform. The good news is that Twitter users are so passionate about the social platform with 46% logging in on a daily basis.
Twitter users have a greater tendency to Follow brands than those on other platforms.
That is something marketers are now exploiting to increase brand awareness. Users go to Twitter to get up to date with the latest news and trends. No wonder musicians and artist do so well on the platform.
Studies show that at any one time, only 60% of Twitter users will be actively posting; the rest are usually too busy learning about the latest happenings!
Some of the "news" that consumers could potentially be excited about on Twitter includes discounts and contests.
Which companies should use Twitter?
While every business can attempt to use Twitter for marketing, the ones that are most likely to succeed are
Software as a Service (SaaS) companies;
Marketing companies;
News organisations; and
Sports-related businesses
The social platform now allows users to post inline images; you need to take advantage of that.
It has been found that you could get 89% more Favourites and 150% more retweets if your posts have inline images.
Instagram
Instagram, though only the fifth most recognised social media network, has the second most passionate users only after Twitter.
More than 57% of Instagram users log in on a daily basis, way ahead of Twitter and only 6 points off Facebook.
Most Instagram users are younger people, 43% of which are mobile users, aged 18 to 29.
Which business should use Instagram?
Image-friendly businesses would benefit most from the platform. These include;
Restaurants
Food
Clothes and fashion
Architecture
Designers
Technology
Since most Instagram users are younger people, you should use this platform if you're targeting them.
Instagram, like Twitter, is also closely tied to what's trending.
Therefore, if you want to be successful, try to captivate your audience with hot news and exciting, innovative images.
Google+
Google+ has just over the 540 million users, 67% of whom are male. Most of the +1s (users of Google+) are in the technical and engineering fields and have an average age of 28.
Reports indicate that of the 540 million users, only 300 are active.
Google+'s compatibility with YouTube and Google Hangouts (both of which are owned by the same company – Google) works to make brand awareness and content marketing easier.
Which businesses would gain the most from Google+?
The top three brands on Google+ are Android, Mashable, and Chrome. This alone tells you that tech and engineering companies would be the most successful on this social platform.
Nevertheless, Google Communities is an excellent place to find like-minded individuals, therefore, making Google+ a favourable platform for marketers too.
Pinterest
Pinterest is currently the third most popular social network after Facebook and LinkedIn. 84% of Pinterest users are female.
Interestingly, Pinterest also has the highest number of users who earn more than AU$70,000+ a year. 34% of the platform's users have a household income of AU$139,000+.
Of all social media networks, Pinterest has the highest ROI as long as your business rhymes with demands of the users. More than 70% of Pinterest users use the social network, not to get updates on the latest news, but to get inspiration on what to buy and where.
On Facebook, for example, only 17% of users log into their account with the intention of finding items to buy.
A recent report found that a single Pin has a real world value of 108.79 cents (Australian) making it by far the most valuable social action that can take place.
The same report found that one Pin was enough to drive, on average, two website visits and six page views. Some have gone as far as to suggest that Pinterest users spend up to 15 times more than Facebook users.
Which businesses do well on Pinterest?
Any business that targets females is likely to do well on Pinterest. Fashion, Jewellery, Photography and home (DIY) hardware stores can all do well on the social platform.
In general, female-oriented, image dominated businesses will do extremely well on Pinterest.
LinkedIn
LinkedIn is where professionals gather. You will instantly notice a difference when you land on the network as it has a calmer atmosphere compared to the other social networking platforms.
But guess what – it is also the second most popular social network only after Facebook and way ahead of Twitter.
Studies show that 38% of internet users are on LinkedIn and that it is home to the richest users of social media. Up to 79% of LinkedIn users are aged 35 years or more, making it the oldest platform on this list.
More than 20% of employed Australians use the platform.
Three sectors that are doing well on LinkedIn are
High tech (14.3%)
Finance (12.4%)
Manufacturing (10.1%)
The Legal sector makes up 1.4% of LinkedIn users.
People use LinkedIn to
Find jobs
Check up on their business partners
Network with people in their circles
Since these are things that don't have to be done every day, only 13% of LinkedIn users log in to their accounts on any day.
This makes LinkedIn a particularly difficult site for marketers.
Which businesses would thrive on LinkedIn?
Every professional needs a LinkedIn account. Also, all professional businesses need to have LinkedIn profiles.
You can use the platform to build authority and become a go-to person in your industry. You never know; sooner or later, someone may choose you over other businesses just because of this.
What about Snapchat?
The youngest and boldest of them all, Snapchat started as a sexting and messaging tool for young people (aged 13-24). Overtime, the app evolved into one of the most formidable contenders in the digital marketing arena.
Snapchat is no longer just for kids.
Brands are beginning to leverage the app's clever storytelling and filtering features, allowing them to take their marketing in many new and innovative directions.
Setting Goals
Now that you've chosen the right social media for your marketing, you need to set your goals.
What do you want to achieve at the end of the day? Is it increased brand awareness? Is it more traffic to your website?
Many marketers just dive into social media without clear objectives. Then when they start getting fans, comments, likes, retweets, etc. they may not know what to do with them.
With a set of goals for your social media campaign, you will be able to know exactly what you're looking for on each social network and how to use it.
Here are three proven goal-setting methodologies:
1. Set SMART goals. This means Specific, Measurable, Attainable, Relevant, and Time-bound goals.
2. Use Locke and Latham's five principles of goal setting. These two academicians provide that the best goals are Clear, Challenging, Committing, Feed-back oriented, and Simple.
3. The other approach is what is called Objectives and Key Results (OKRs). This is where you set objectives based on what you hope to accomplish (usually not measurable) and based on the objectives plan for Key Results defined with a specific number. For instance, if the objective is to increase the reach of Facebook posts, then the Key Result would be Grow Facebook page to 100,000 fans.
When setting your goals, ensure that you cover four key areas:
1. Activity – activity-based goals are those formed around common activities on social media such as Likes on Facebook and Retweets on Twitter. For instance, do you need to grow your Facebook comments? And if so, by how much?
2. Audience – Audience based goals are those geared towards community building. For instance, you may want to attract college students. So, in your goals, you need to define how many college students you want to attract and from which colleges, etc.
3. Engagement – there is activity and then there is engagement. Engagement goals help you to determine how frequently people interact with your brand or business. So, for example, your goal might be to increase your retweet frequency by 300%.
4. ROI goals – Return on Investment goals are based around revenue. For instance, how much do you want to get in return for every dollar spent on social media marketing? You could state, for instance, that you want to generate one sale for every five Pins.
Develop a Social Media Policy
Just as with goals and objectives, most marketers just jump into social media marketing without thinking about social media policy.
Social media mishaps happen all the time. People post things on social media that they later regret.
In business, these mishaps, whether intended or unintended, can seriously damage your brand. It is even possible for a few consumers to overlook your company in favour of a competitor following a mishap such as posting an obscene image on Facebook.
A social media policy might not completely stop these regrettable moments from occurring, but it can no doubt reduce the likelihood that they will occur.
A social media policy is especially essential if you have employees to help you run your business. The policy will provide guidelines on how they can use the company's Brand features such as the name and logo on social media. This can benefit your company in two ways:
It protects your business reputation – when everyone at the company knows what is expected of them and what they can't post on social media, the business will be safer because you can avoid those awkward moments.
Raises awareness of your brand – Although such policies mainly help to avert problems, they can also help employees understand ways of using social media to push your business goals.
How to Write a Good Policy
Creating an effective social media policy that addresses all your needs without disgruntling your employees is very difficult but still possible.
Here are a few tips to help you through:
1. Keep it simple – the best social media policies are those that are simple and easy to understand by all employees.
2. Make it positive – instead of so many don'ts, use a more positive approach to telling employees what they can do.
3. Reflect your culture – every company has its own culture. The social media policy should reflect the types of social interactions you're trying to promote, both internally and externally.
4. Get a lawyer to review it – a great social media policy stays within the law and addresses issues such as confidential information, intellectual property, discrimination, trade secrets, retaliation, and impersonation among other things. A lawyer can help to review whether the policy addresses all the necessary areas exhaustively.
5. Keep it up to date – as technology changes and the business evolves, so should your social media policy.
Monitoring Performance
You're never guaranteed success on social media. The only way to grow is by realising your strengths and weaknesses and adjusting appropriately as you move forward.
This is why you need to always monitor and analyse your performance and change your activities as necessary.
Start by tracking essential metrics such as Followers on Facebook, Retweets on Twitter, Impressions on Pinterest, and Shares on Google+.
Thereafter, devote a significant amount of time in analysing the following five key metrics:
1. Conversion
Most marketers agree that conversion is the most important metric in any form of marketing, SMM included. This metric will tell you whether your efforts are successful. In any case, what you want is to convert your followers into loyal customers.
2. Amplification
Beyond your actual reach is the "secondary" reach. This refers to the total number of people your message can reach, including people who are only connected to you through your primary followers.
For instance, if you have 10k followers on Facebook and these followers in turn have a combined total of two million followers, then your real reach is two million. However, your "secondary" followers can only access your content if the 10k followers share it.
The term "amplification" comes from the number of shares per post on Facebook and Google+, and the number of retweets on Twitter.
3. Applause rate
On Facebook, this is number of Likes per post; on twitter it would be the number of Favourite clicks per post; and on Google+; it is the number of +1s per post.
As you can see, its metrics looks at the simplest way a user can interact with your activities on a particular social media platform and measures how often they do this for each of your activities.
It also tells you the kind of content your audience is looking for. Thereafter, you can devote more time to posting only things that a large portion of your audience will love.
4. Economic value
Finally, determine how much (in dollars) you're getting in return for your efforts.
There are plenty of free tools you can use to measure and track the most important social media metrics. These include
Google Analytics;
IconSquare;
FollowerWonk;
Buffer;
Cyfe; and
Klout.
Social Media Marketing Best Practices
1. Plan
Do not start any social media marketing campaign without a plan. You need to set your goals in advance and determine how you want to achieve each.
Setting the right goals helps you to invest wisely.
Alongside setting goals, planning also involves creating a social media policy to guide your campaign activities. A policy is invaluable when trying to protect your brand.
2. Reach for loyalty, not millions
The number one reason for failure on social media is not knowing how to interact with fans. If you want to be successful, take time to listen to your audience and interact with them.
This will make them feel more connected to you, helping you gain their trust and loyalty. In fact, 5k passionate fans are much better than a million fans that don't care about your posts.
3. Go local
If you want even more success, then go local. Remember that local residents are your business' greatest friends.
Moreover, if the core of your social community is local residents, it becomes easy to personalise your campaigns because it is likely that you know them well. You can also reward users who come to the location and check in on social media.
4. Keep it social
It is called social media for a reason; people go there to interact and share interesting stories, photos and videos. So, don't turn your social network into a boring place that people try to keep away from.
Start by determining your voice and tone and then jump right in and chat with the community.
However, keep two things in mind; over-sharing is NOT right and you don't always have to join every discussion. On the other hand, consider using conversation starts such as polls and questions to drive your discussions.
Also, consider leveraging the impact of industry influencers.
5. Be proactive, as opposed to reactive
Do always not wait for people to start conversations; start a few conversations too from time to time.
Rather than waiting to reply to the comments people post on your page after interacting with your brand, be on the forefront and initiate a discussion.
Ask them what they think about certain aspects of your latest event and how they rate your new product on a scale on one to ten. It helps to keep the conversation alive.
6. Think beyond your immediate followers
Each social media network has a maximum number of followers or fans that you can have. On Google+, for example, the number is 10k.
But does that mean you need to look only as far as the 10k followers? No.
Instead, find ways to encourage your immediate followers to share your posts and increase your reach. This can really help with increasing brand awareness.
7. Measure and analyse
There is a huge opportunity on social media. With Facebook alone having about 1.2 billion users, you can get just about anywhere you want using the platform.
However, you can only ever get that far if you consistently strengthen your weaker areas and further improve on your strongholds.
This is why you need to always measure and analyse your campaigns, recognise both positive and negative feedback, and adjust your campaign accordingly.
Potential Mishaps; What you Need to Avoid
1. Failing to market on social media
This is the biggest mistake a business can make. Your consumers are on social media; you need to take your business there.
2. Having too many social media accounts
Again, a fatal mistake. Remember that you won't have all the time to effectively work on so many social networks. Therefore just choose two or three platforms to concentrate on.
3. Paying for followers
If you look around, you'll find different people selling social media followers. For a few hundred dollars, you could buy as much as one million followers. But, why would you need followers who were not even interested in your brand in the first place? It is a waste of money and a strategy that hardly ever works.
4. Making all conversations about your brand
Give your followers a break; they already know about your brand. It has been found that the method is the one-in-seven rule where for every seven conversations you start, only one should be about your brand or products.
5. Not having a social media policy
This can be catastrophic, especially if you have a few employees helping you in the company. You NEED a social media policy.
Final Thoughts
Social media is an excellent marketing tool that cannot be ignored anymore.
It promises immense value for all businesses, irrespective of size and industry, and has a very high Return on Investment.
Therefore, if you haven't done so, you need to set up your social media marketing campaign now.
Related Articles:
eTraffic – Groundbreaking Social Media Trends For Your Business to Capitalise On
How To Dominate Your Marketing Visibility In The Social Media
A Complete Guide to Social Media Content Marketing in the Digital Age
How Effective Is Social Media Marketing?