You already know how powerful Facebook can be.
Previously unknown startups have growth-hacked themselves into multi-billion venture companies using a few Facebook marketing tips.
Previously unknown startups have growth-hacked themselves into multi-billion venture companies using a few Facebook marketing tips.
But your time on Facebook sucks. You've probably been on a perpetual pursuit of a Facebook Marketing Holy Grail, but it's been all in vain. Maybe you've even lost money on Facebook's paid advertising.
Yet, you are not ready to give it up, at least not without one last try.
So, what do you need to do in order to tap into the infinite potential that Facebook places at your fingertips?
With close to 2 billion active users, Facebook is undoubtedly the fastest growing social network in the world.
Turning just a small percentage of these users into your loyal raving customers could mean all the difference for your business.
But success does not come that easily.
In fact, from the sheer number of marketers using Facebook, the opposite is more likely to happen. Your message is likely to get lost in the midst of all the mumbo-jumbo.
But what if you had all the tips, tricks, tweaks, and ammunitions that you need to growth-hack your startup or business using Facebook?
What if you could figure out exactly what your Facebook audience wants to hear from you and a way to give it to them both barrels?
This report contains 14 Facebook hacks that you can implement right now!
A good number of brands are on Facebook because they know that they have to be.
However, very few understand how to effectively use the social networking site to their advantage.
The truth is that success is buried in the 14 little secrets that you'll learn from this report.
1. Get Involved the Right Way
You will only get the best out of Facebook when you are actively engaged in the community.
This calls for you to create a profile on the social networking site. Sadly, this report won't go into details on how you can create a Facebook profile.
You can easily find this information on Google. Facebook also makes the registration process quite intuitive.
Once you have your Facebook profile all polished, shiny, and complete, it is time to start getting involved with the community.
Be ready to spend some significant amount of time learning how the various Facebook components tie into each other.
It is the only way you are going to truly hack it!
2. Connect with Others – Facebook Friends
Whatever your job position or industry, you can start using Facebook as a personal relationship management tool, and give yourself an edge over your colleagues.
As you'll soon find out, you don't have to be in the sales industry to benefit from Facebook. You don't even have to own a business to tap into the infinite power of Facebook.
Facebook gives prominence to the social aspect of itself, and due to this importance; it makes making friends a walk in the park.
During the registration process, you'll be given an option to import friends from your existing email and IM contacts. Next, Facebook asks you to specify where you went to high school, college, and which companies you've worked for.
Facebook uses this information to find friends that you might have gone to school with or colleagues that you work in the same company!
If you want to certainly get the best out of Facebook, make sure that the information you supply when creating your profile is accurate.
Friends from your past are likely to be more interested in what you've to offer than a stranger who just saw your profile on Facebook.
3. Organise Your Contacts
We all carry multiple personalities.
You might be a salesperson or a doctor by day, but you might also be a husband, a father, a sister, a mother, a church leader, a fraternity alumni, a football fanatic… the list is endless.
All these facets come together to make up who you are.
To preserve the integrity of each facet, you should segment your friendships on Facebook.
Luckily, Facebook offers a handy tool, Friend Lists, which lets you do just that. By using Friend Lists on Facebook, you can create customised profile views for your connections.
You may, for instance, want to share your Las Vegas Bachelor Party Photos with your former college classmates, while keeping them invisible to your colleagues or customers.
It is inappropriate, irrelevant, infeasible, and inconsiderate to share everything with everyone. Just like you set boundaries in real life between work and hobby, family and friends, adults and children, so should you set boundaries in social networks.
4. Seed Your Social Proof – Join Facebook Groups
Start by joining groups that are relevant to your business niche. To do this, type some keywords on Facebook's search bar. You should be able to find a few relevant groups that you can join.
Once you are a member of these groups, you're ready to get the ball rolling. Sharing useful information in the group establishes you as a thought leader. Members of the group will start looking up to you and most of them will end up becoming your customers.
Building engagement on Facebook Groups, however, calls for a few rules of etiquette.
First and foremost, don't go on a link-pasting spree in the groups.
People distrust links.
Remember, your goal is to build engagement and establish yourself as a thought leader in the industry. If you have to get a link in, edit the post after the post has gained some likes and comments.
Holding off a few minutes before adding a link will get you the first few likes and shares since people see your post as a pure value post and not as a link bait.
It is also a good idea to start your own Facebook Group, especially if you want to have full control over what is shared in the group.
5. Keep Your Presence Fresh
After you've established your presence on Facebook, it is important that you make a habit of logging in at least once a week in order to keep your presence fresh and build everyday social capital.
You might occasionally get opportunities that supplement your offline networking or get requests to fulfil favours for some of your Friends.
It helps to think of your Facebook profile as your online journal/diary, which you must update and refresh. If you change jobs, get a new phone number, or move cities, make sure that you reflect this on your profile.
The more active you are on Facebook, the more you will appear to your Facebook friends, improving your relationship.
6. Find Your Ideal Facebook Audience
With more than 2 billion users, Facebook offers a very big market for the business owner. However, trying to market to everyone on Facebook would be counterintuitive.
Luckily, Facebook's audience targeting has evolved exponentially over the years.
From only being able to target your audience with very general profile information such as gender, age, and location, the targeting now includes ultra-granular options like interests, relationship status, shopping habits, among others.
This ability to use very precise targeting options even has a name: hyper targeting.
Hopefully, you have a Facebook business page, which is what allows you to play around with audience segments.
If you have not created a page for your business, now is the time to do so.
The hacks below will show you how to use the tools at your disposal when creating hyper targeted ad campaigns on Facebook.
7. Familiarise yourself with all forms of Facebook Targeting
There are a plethora of factors that you can use to target your Facebook ads, and it is imperative that you know what these factors are. Targeting helps you show ads to the audience you care most about and that is more likely to engage with your content.
Here are six powerful ways you can use to target your audience:
i.   Location
ii.  Demographics
iii. Interests
iv.  Behaviour
v.   Custom audiences, and
vi.  Look-alike audiences
While each of the above targeting options is effective on its own, the real power of Facebook Advertising lies in combining several of them.
8. Enable Facebook Audience Optimisation
Facebook has recently launched Audience Optimisation, a feature that is set to help businesses and brands in two significant ways:
Help you reach only the audience that is most likely to engage with your content
Provide better metrics to help you understand which audience engages more with your content
With Audience Optimisation, you can choose a preferred audience for your posts, restrict your posts to a certain demographic, and get better insights on how the audience interacts with your content.
9. Don't be afraid to exclude audiences
Exclusion targeting offers a way to ensure that a campaign is not shown to people who don't need to see them. For instance, it would be imprudent to show a campaign aimed at acquiring new customers to existing customers.
10. Use Facebook Custom Audiences to Remarket
Very few customers will make a purchase from you on their first interaction with your website, which is where custom audiences and remarketing come in. Marketers have found great success with Facebook custom audiences.
In fact, if you are not familiar with Facebook custom audience, it is time you did.
In a nutshell, Facebook custom audience is the ability to create certain ads that reach certain visitors to your website.
The Website Custom Audiences are created directly on Facebook using the Facebook Power Editor.
With custom audiences, you can target to show the ads to people who visited your website or certain pages on your website. In essence, you are marketing to these folks who've already interacted with your website.
Remarketing with custom audiences will help you increase your ROI, conversion rates, and build a more loyal Facebook fan base.
11. Engage Your Facebook Audience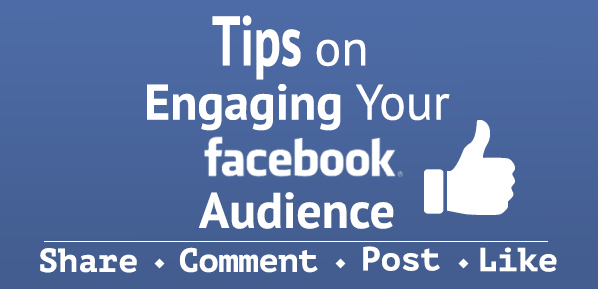 The previous section, Getting Involved the Right Way, gives you a basic picture of what you need to start using Facebook effectively. The section asks you to get involved and engaged in conversations on Facebook.
But you'll need to take the engagement to another level altogether.
You'll need to become engaging, addictive if you like. You'll craft a captivating and strong brand presence on Facebook that your prospects cannot help but notice and like you.
How do you do this without annoying your friends and connections on Facebook?
This is what this part is all about: engaging your Facebook Audience.
Having a presence on social media allows you to do two cool things:
Keep your existing customers engaged; and
Engage prospective customers
12. Set Clear Strategies and Objectives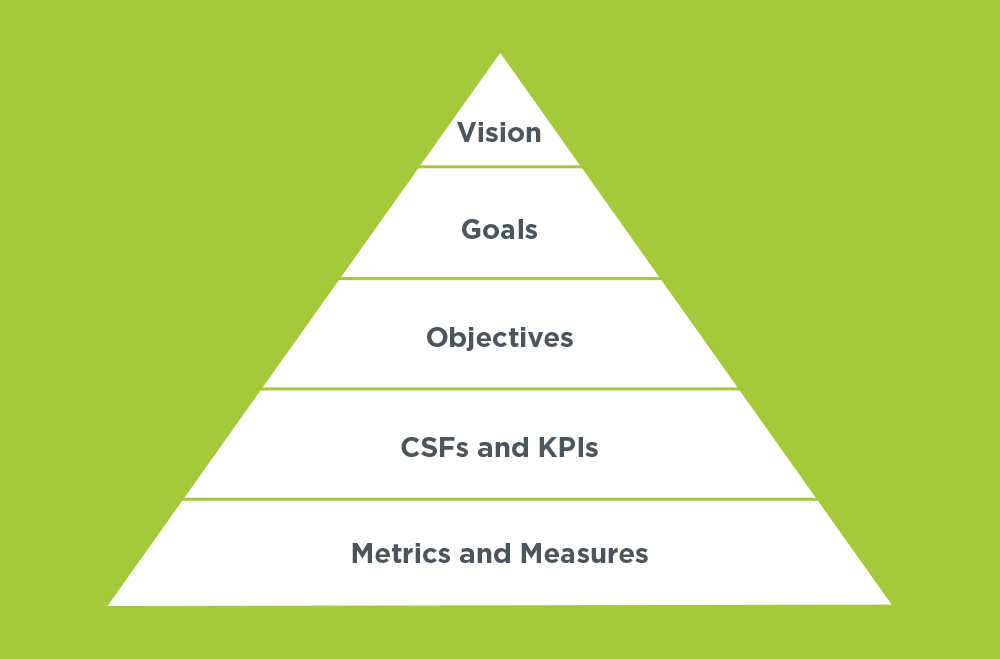 Any action you take for your business needs to have clear goals and objectives. This applies to your use of Facebook for business too.
What is it that you want to achieve?
What does your business stand to gain?
How do you want Facebook to help your business?
How will you know that your time on Facebook is being spent adequately?
Effective Facebook marketing starts by clearly laying down a strategy and defining objectives that are in line with your overall business objectives.
And, by answering the above questions, you are already starting to lay down your Facebook marketing strategy.
Here are some examples of Facebook Marketing objectives that you may set for your business:
Increase reach of your messages
Increase conversions
Sell more products
Increase credibility
Maintain visibility
Without understanding your goals and objectives from the very onset, you cannot design a marketing strategy. You will also not have a way of knowing if your efforts are bearing fruits.
13. Always Think from Your Customer's Perspective
To be successful, all your marketing strategies and tactics need to be customer-centric.
Why would they care to engage with your brand?
What motivates them?
What are their expectations, worst fears, and thought processes?
Without understanding what moves your audience, there is little chance that what you post on Facebook will resonate with them.
To understand your potential Facebook audience, think about customers who have bought from you before. Who were they? Were they male or female? What might have informed their purchasing decision? What age group were they?
Questions that dig into your customers' personas and their purchasing decisions form the greatest of understanding your audience.
These are essential for crafting messages that engage them.
You can't be successful on Facebook without understanding who your audience really is.
Once you have figured out who your Facebook audience are, it is time to come up with creative messages that will resonate with them.
14. Deliver the Right Content
There is a harsh truth about marketing your business on Facebook.
Other than your existing customers, the rest of the general Facebook population does not care about your brand.
You are the one to make them care. But how do you do this?
First and foremost, realise that Facebook is social media; it is not a marketing channel. Most people log into Facebook to catch up with interesting stuff that are doing rounds in the market.
Most marketing messages are automatically ignored. You need to relegate your salesperson inclination to the backseat and aim to engage.
Here are a few tips for creating engaging Facebook posts:
1. Monitor what your customers are saying
Keep an ear out for what your customers are saying, and provide it to them. Check what they are saying in their Facebook posts and comments. Which questions are they asking in Facebook Groups? Use these as an inspiration for your Facebook posts.
Make posts that answer your customers' questions or extrapolate their comments.
2. Check your competition
Another very effective way to find engaging content for your business is to monitor your competition's Facebook posts. Identify 5-20 competitor Facebook accounts and check out their profiles on a regular basis.
You can either imitate their posts or analyse them and make them better for your own Facebook profile.
3. Subscribe to Industry-Specific Blogs
Industry specific blogs are a rich source of content and inspiration. Find and make a list of 10-20 industry-specific blogs, and regularly check what they are posting.
To keep your email inbox uncluttered, consider using an RSS reader to subscribe to relevant blogs. Feedly has emerged as one of the most popular RSS readers after the demise of the Google Reader in mid-2015.
A few other RSS readers that you might want to check include NewsVibe, DiggReader, and NewsBlur.
Conclusion
You'll agree that Facebook is a marketing monster. There is so much to learn, yet so little time to do so.
However, by using the above hacks, you can get started on Facebook with some moderate level of confidence.
One important thing to point out is that you should keep learning.
Facebook is making regular updates to the social networking site, and the entrepreneur who keeps tabs on the changes will benefit the most from the social media network.