Growth hacking actually starts prior to product development. From the codes to the visuals and everything else that that makes the offering more appealing, the growth hacker will want to deal with it as early in the process as possible.
It all starts with identifying the primary goal such as "To get 100,000 clicks on a particular link within one week."
Once you have the objectives, the next step is to measure.
Remember that measurement starts on day one. If you're trying to attract new visitors, then measure how many are visiting on a daily basis and note any increase or decrease in visits.
At this stage, you may set secondary goals such as time-on-page to monitor how long visitors are staying on that page.
Use creative and traditional strategies to leverage user acquisition.
From white hat SEO to PPC, you need them all. Then use conversion rate optimisation (CRO) to move customers through the funnel faster. Customer service, social media, and content marketing can be used for referral and retention.
The next step is to identify what works and what doesn't. Throw away what isn't working; and concentrate 100% on what works.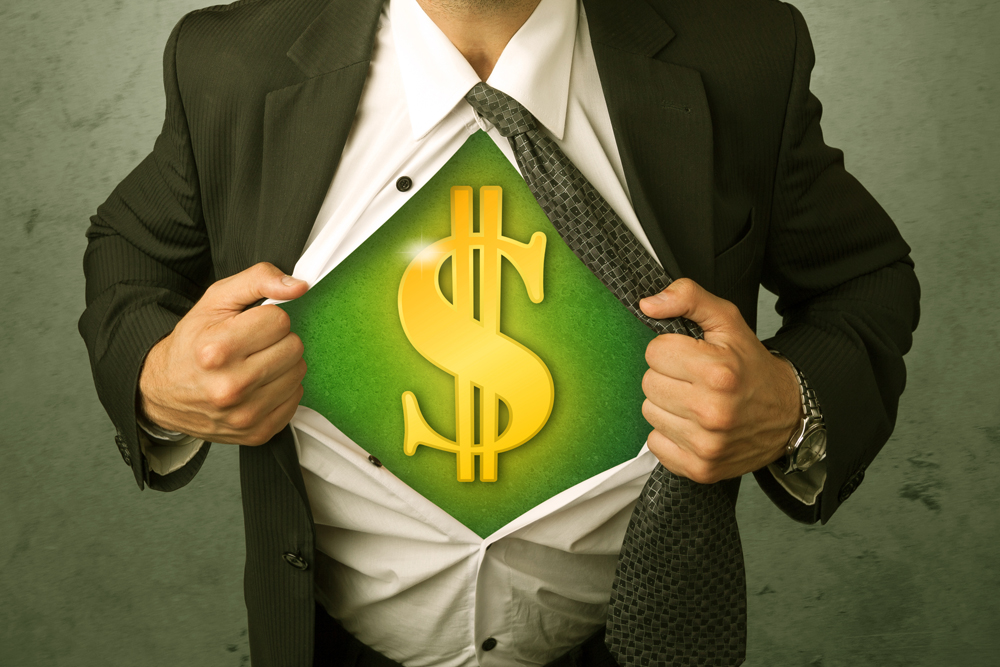 In growth hacking, you don't waste time on activities that don't show promise.
If it's been three months and SEO isn't working for you, then you need to stop and redirect that effort elsewhere.
If your landing page has seen a 200% increase in visitors since you started, then you're on the right track. Now what you need to do is to point most (NOT all) of your guns in that direction.
The last step is to experiment.
Whether you succeed or fail in your first attempt, you should know the importance of A/B testing. You can set up your landing page in three different ways and then put them out there to see how each performs.
Let the data pile up and analyse the winning variation pattern.
A Sample Growth Hacking Strategy from QuickSprout
1. Define actionable goals
Every process begins with an action. The best goals are Specific, Measurable, Achievable, Realistic, and Time-Bound. Avoid goals that are too broad and difficult to measure.
While the overall goal is growth, you need to state clearly what kind of growth you desire.
Adding "x times" at the end of your goal is perhaps the easiest way to add value to them.
If you're interested in growing the number of daily visitors to your website, then instead of just stating your goal as "Increasing the number of daily visitors," you could say: Increasing the number of daily visitors three times.
You also need to add a time frame to it.
The final goal would, therefore, be: Increase the number of daily visitors three times within twelve months.
2. Implement metrics to analyse your progress
Now that you know what you want to accomplish, you need to measure your progress.
In marketing, there isn't a better way to know where you're going than to call on a few tools to measure your progress.
Ask yourself a few questions before deciding on your measurement tools:
What are you measuring?
What tools do you need?
Have the tools been effective?
Do you track metrics separately by device (mobile, tablet, PC)?
Once you can answer these questions, you should be able to select the best tools for measurement.
Remember that growth hacking is about using the insight you already have to propel your business even further.
If emails have been working for you while content remains stagnant; then concentrate on email. Within email, you can measure a lot of things; send times, email length, different headlines, and so forth.
Just pick out specific aspects of your objectives and choose the right tools to measure them.
3. Leverage your existing strengths
Every business starts from somewhere.
Often, there is a big opportunity before you that requires just a little effort to produce big results. Other times identifying the right opportunity in itself might present a major challenge. A growth hacker should be able to identify opportunities deep inside a rock.
If you're trying to decide whether to send an email list first or create a "new product" list, then you need to go back and assess what you already have.
If you already have 100,000 contacts on your email list and an email service that you can use to quickly get emails to the contacts, then that's somewhere you can start.
This would be especially the case if creating the "new product" category requires additional work and a few more days of planning.
In any case, you can always use the email responses to gauge the level of anticipation for the new products which in itself can be a very important metric.
4. Execute the experiment
So now you have your goals. Next, you need to know where your strengths lie. There are a few things you need to keep in mind.
Experiments start with hypotheses.
A hypothesis is an educated guess of what is likely to happen. If you're sending emails, do you think the new emails would have a higher click-through rate than the earlier ones? And if so, could this give you the five times increase in web visits you're looking for?
Your answers to those questions could form your hypothesis.
The other thing is resources.
Every time you run an event, the normal flow of events in your business will be disrupted. You will even be required to pull a few employees from their day-to-day routines so they can keep an eye on the experiment.
Ensure that the whole team knows about the experiment so that they are aware in case of any mishaps.
Be mindful of the current situation.
If there is already so much work to be covered on the day of the experiment, then you should be flexible enough to adjust.
Always execute the experiment as soon as you are ready. However, avoid rushing things; if it needs more time for preparation, be patient.
5. Optimise
Experiments need to be optimised or tweaked.
One way to optimise your growth hacking experiments is to have control groups.
If you're sending emails, consider sending to 80% of your customers and use the remaining 20% as a control group.
The other option is to conduct A/B tests where you create two parallel email campaigns and monitor how each performs then selecting the one with better results.
6. Repeat
After step five, you should go back to your experiment and do it all over again. If you follow all the steps listed here, success will definitely come.
Attracting and Activating Users
You need to have a funnel to
Attract, and
Activate users
How to Attract Visitors to Your Site
When you have a brand, a website, and products that are already in the market, you're most likely entering a competitive stage.
This is a stage where old-school SEO might not get you the desired outcome. If you're not careful, you could get penalised by Google.
A competent growth hacker would take any one or any combination of the following strategies.
Building a world inside your website

– make it an amazing blog that users talk about all the time.
Guest blogging – this is a great way to send more people to your own website.
PPC – well, you don't have to spend all your money on PPC, but it's also disadvantageous not to invest in it. Put some money on popular channels such as Facebook, Google, and Outbrain and wait one month before deciding which one yields the most income.
Give away a free eBook – you've probably seen companies giving out free eBooks and asking people to fill certain forms in return. If there is a great way to get people to give you their contact information, this is it.
Infographics – infographics make content appear attractive, meaningful, and easy to read. Even a user who is only interested in quickly scanning through will find your content extremely useful. Then, spread your infographics on directories and social media channels.
Webinars – webinars will take the word out there like never before. There is nothing better than people seeing your product in action. They will immediately fall in love with it. So, invite them to a webinar and share some value.
Other popular ways of creatively acquiring visitors include
Listing products on coupon websites;
Throwing competitions and giveaways;
Co-operating with bloggers; and
Using affiliate marketers
Activating Customers
Now that you've found a channel that brings never-ending amounts of visitors, it's time to convince them. This is the concluding stage of any growth hacking project.
Just like acquisition, user activation is a delicate process. It must be carefully planned in advance.
There are four ways of approaching user activation:
Landing pages
Social proof
Gamification
Pricing plans
Landing Pages
These are pages designed specifically for selling a product.
They exist to convince the customer of the advantages of picking up the product. Use your landing page to make customers take action.
Social Proof
The other trick that successful businesses use is social proof.
This simply means telling the target customer that a lot of other people have already performed the action you're asking them to do with great success.
If you're asking them to sign up for a newsletter, tell them how the 120,000 people who subscribed to your newsletter are benefiting.
Gamification
This is another popular strategy.
When a user picks up a product, you can use progress bars to show them their activity levels. App developers, for instance, will use VIP rankings and badges to increase retention.
Other gamification options available to businesses include
Quizzes;
Titles; and
High scores
Pricing Plans
Playing around with your pricing plans could also work magic under the right circumstances.
There are different approaches here as well. You can offer free subscription for premium services and maybe even a discount on the first purchase.
Yearly discounts are also great and slashing prices periodically is known to motivate buyer action.
All in all, you need to have a plan for your growth hacking project to succeed. The good news is that creating a strategy isn't so difficult.
Now get your growth hacking plan together, apply the key strategies outlined in this article, and I guarantee your success will be unstoppable.