Your website is a magical portal that can transform leads and make lasting impressions. This is where it all happens. A Call To Action (also known as a CTA) is the centre of your lead generation. This is the hub of your business. Your website is your first impression and your first line of communication with your leads. Ensure that your website has innumerable targets for CTAs. You'll want to funnel leads into every stage of your sales pitch. Here are 6 Absolutes for collecting leads on your website.
Contact Us
If a lead wishes to directly contact your company, make it easy to find out how. It's frustrating to have to search high and low on a website to find out how to get in touch with them. Display your phone number, email and any other information on a contact button so customers can easily find you and contact you for further questions and details. Our embedded contact form requests the first and last name, email address, telephone number and the number of staff members at their company. We also include a questions and comments field. For mobile visitors, we provide a click-to-call button.
Asset Download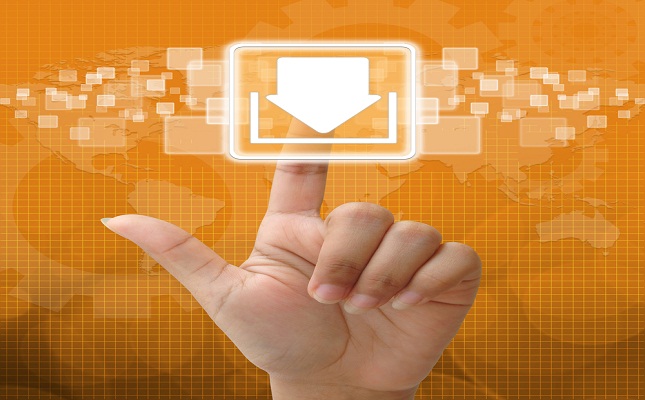 One common way to generate some leads through your website is via content asset downloads. You can align content marketing strategies with your lead generation. You already have the assets that your customers and visitors are interested in. Thus, you can obtain lead information in exchange. Many of the theories regarding your content assets are already there as long as you can decipher them.  There are several theories regarding placing a form before content assets, which is called gating. Most people will only gate their premium assets or have leads fill out a single form to gain access to a complete library. Have leads fill out a small questionnaire and you'll get additional leads.
Chat
Collect leads via a chat service. "Contact" buttons and chats are ideal for leads who have questions but don't want to make a phone call. LivePerson (a chat service) uses this method to encourage leads to enter contact information and speak with a representative. Use chat on your products and your pricing pages for more volume. On each page the chat box will only pop up after a visitor has spent a pre-determined amount of time on a page. The first chat pop-up will simply ask if the visitor has questions they need answers. After a visitor clicks a CTA button that indicates they have a desire to chat, they will go to a form for capturing leads that will ask for their name and email address. The visitor will then be routed to someone who can answer their questions.
Free Benchmark, Grader or Survey
You may consider giving visitors the option of a benchmark, grader or survey. Create a widget and allow visitors the option of asking questions. You can then score the questions and include a CTA to find out more information. This could take them to a landing page where they are given valuable information that could further your lead generation. This helps to gauge the effectiveness and collect more quality leads.
Subscriptions
Offer subscriptions to your blog, your emails or a resource centre. In exchange keep all of these updated and provide your leads with valuable information and offers that will give them something in return. Place a subscription request in an easy to find location and encourage your visitors to sign up for more information, free reports, free ebooks and the like. People love freebies and you can capitalise on this and get a lead and give a freebie. Respect their privacy and keep them updated. Remember, give them something in return for their loyalty and they'll tell more people about it and so on. Soon you'll have your leads generating leads and you'll be well on your way to having more leads than you know what to do with.
Contests
No lead generation kit would be complete with the benefit of contests. Run a contest via your homepage and encourage your guests to sign up for more information. Get their email, first and last name this way. Everyone wants to win a prize and you can offer a free ebook or informational kit with just a few quick touches of the computer keys. Offer a social network sharing contest, and give the grand prize winner a freebie too. Always follow the local business rules and regulations for your specific locality for this and make sure you're following all of the legal guidelines.