You are missing out on additional income and opportunities.
Seriously, you are, if you are not tapping into the infinite potential of digital marketing.
If you are reading this, you are either an athlete with dreams of becoming big or you already have a brand and are looking to integrate digital marketing in your career.
You could also be a talent manager who's looking for a new way to market your clients.
Either way, this guide is designed to introduce digital marketing to everyone in the sports industry. Also I highly recommend to this Digital PR strategy to improve your online visibility and manage your brand effectively.
A few weeks before writing this guide, I got a call from a rugby league player. He asked, "How do I start marketing myself?"
That's a great question. It is also a question I get asked from many amateur athletes, their coaches, or in the case of a teenage athlete, their parents.
But there are some basic things you can do to market yourself. The better you become at marketing yourself, the bigger your 'brand' becomes. You will capture attention of sports agents and product brands as well.
Kindly keep in mind that being able to market yourself does not give you a licence to underperform. The first step to get ahead is to be excellent in what you do. This will complement these digital marketing strategies that can increase your reach.
Enter Digital Marketing
Digital marketing for athletes can be a gold mine, or a landmine. When properly executed with purpose and consideration, elite athletes can tap a robust community of supporters, fans, and friends with varying options for sponsorships and monetisation.
In the same manner, digital marketing can be a perilous and toxic playing field. Brazenly outspoken or undisciplined players can get seriously scathed. Reckless sharing and rash commentary can ruin your personal brand and jeopardise your relationship with professional organisations.
Does this sound tough? Definitely. But is it impossible? No.
As you delve into digital marketing, you'll need to take care and grow what you have built: a solid personal brand.
Digital Marketing Tools for Elite Athletes
Digital marketing does not have to be complicated. In fact, I always advise that athletes to follow the K.I.S.S. or Keep It Seriously Simple principle.
Regardless of the level of your popularity, the number of social media followers and endorsements, it is important to consistently build your brand.
Here are some tools you will need during and after your career:
1. Website
2. Social media profiles
3. Wikipedia Page
4. Online PR
With these 4 tools, athletes can make themselves 'the brand', increase their earnings and build substantial influence in their areas of specialisation.
Building Influence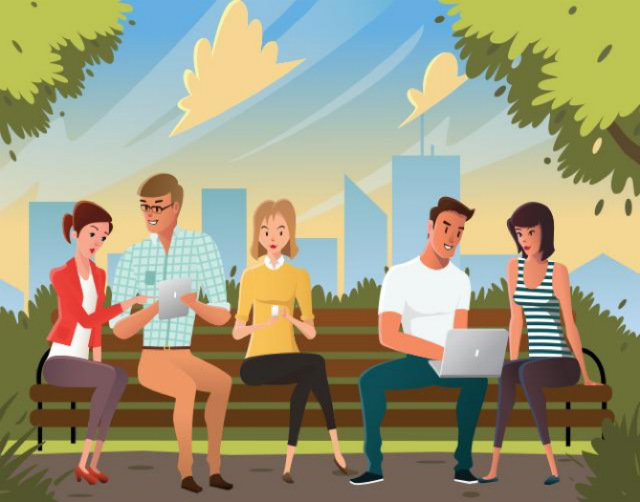 An interactive and engaging website, complemented by an active social media presence, will help build your influence, hence creating a fertile ground for other financial opportunities to spring.
When a brand is seeking to extend sponsorship or spend dollars on a brand ambassador, they will usually assess how much influence you have on the public.
Note that without an online presence, the amount of influence you can exert is limited.
That's why you need to invest in a website that will represent your brand, interests, and persona. Don't let online news items be your only online representation. A website with your bio, image, calendar, fans, etc. lets you control your personal brand.
Whether you are a current professional or a retired athlete, a website is a must-have. It is the first step to success in digital marketing. Borrow a leaf from Serena Williams; she has one of the most well-organised athlete websites out there.
Branding
You are a brand. Fans are Googling your name all the time. Given this, what do you want them to see when they search for you online?
With your own website, proper SEO and active social media channels, you can always control what fans see about you when they go online.
Effective digital marketing ensures that your name and social media profiles populate the first page of SERPs.
Monetisation
In 2015, Forbes reported that NFL's top 15 players took home a total of $351 million in 12 months. 13% of this amount or $44 million was generated in off-field activities.
Don't you wish you could have a piece of this pie?
With proper digital marketing, you'll definitely be on your way.
The Birth of Fans: How to Cultivate Brand Enthusiasm through Social Media
Of all your digital marketing goals, building a long-lasting relationship with fans on social media should be your priority.
If you master the art of making fans on social media go crazy about you, you would have won half the battle in creating your personal irresistible brand. After all, if fans adore you, brands will worship you.
Remember that you cannot rely only on your on-field performances to keep fans enthusiastic about you. But thanks to social media, you can keep them talking about you even if your glory moments in the field are long over.
Today's audience is exposed to so much content that it becomes hard to capture their attention on any given content producer for a few seconds. They filter through thousands of messages, most of which they consider as clutter.
How can you get your message past the clutter and actually make them stop to engage with your content?
The only way is to show who you are on social media.
Fans relate with people who speak their language, have emotions and are real.
So, which social media platforms work best for athletes?
Although every athlete is different, and different platforms work differently for different athletes, I believe that it will pay most to build a presence on Facebook, Twitter, Instagram, Snapchat & YouTube.
Getting Started With Facebook
Social media is now an integral part of sports. Nothing highlights this more clearly than the hullabaloo the 2014 Sochi Paralympics games stirred on social media.
Fans check social media to find results, sporting action, photos, and connect with their favorite athletes.
In essence, Facebook has become one of the major branding tools for professional sportspeople. With over 3 billion active users, the social network provides athletes a wide reach to their global fans.
If you have a personal profile on Facebook, you probably share your finest sporting moments with your friends and family.
However, a personal Facebook profile can only reach so many people. To let Facebook market your career, you have to create a Facebook fan page.
A fan page means you can separate your private life from your public life. Facebook caps the number of friends you can have on your personal profile at 5000; but there is no limit to the number of likes you can have on your Facebook fan page.
Further, with a Facebook fan page you can conveniently build a fan community.
Fan pages are indexed in Google and other search engines results, increasing the probability of discovery by fans or sponsors who might be looking for you
You can appoint other people as administrators of your fan page, letting them post on your behalf. This comes in handy when you are extremely busy.
How to Market Yourself on Facebook
Having a Facebook fan page is the first step in the right direction. However, without a strategy to run the page, you won't be able to realise its potential.
Here are a few tips to use it as a channel to connect with fans and sponsors:
1. Make sure you are active on the platform: If possible post new content daily.
Fans hate a ghost account the most. You know the jittery feeling when you enter into an abandoned house? That's how it feels like when a fan goes to and finds that the last time you uploaded content in your Facebook page was eons ago.
Yes, we understand that you may be preoccupied by training. But it only takes a minute or two to post a quick update on the page. You can do that on your tablet or phone when you are in the bus or in the changing room.
If you don't know what to post, why not mention your successes or losses. Or the challenges that you are going through right now. Always give people a reason to come back to your page.
And here is a pro tip: Use automation tools to post on Facebook. Hootsuite and Buffer are two time-saving tools. They allow you to schedule your page's content so that it posts at a predetermined time.
2. Pictures Rock
Research indicates that photos receive 120% more engagement on Facebook than text posts.
As an athlete marketer you should give to fans what makes them engage. If you have an Instagram account, connect it with your Facebook page and share photos of your activities as an athlete.
Fans, especially, want to see what you do when you are off the field or the court. They want to see a picture of you eating pizza, drinking beer or dancing to music.
Don't just post pictures of you playing your sport. Your fans can easily get that on TV. Give them something they are unlikely to find elsewhere.
3. Be yourself
All your posts should be in the first person, and remain authentic. Fans want to engage with people who reveal their personality, ideas and sense of humour.
4. Be the one who breaks the news
Your fans will worship you for it. Make sure that your Facebook page is the first place fans get information from on what you'll be doing next.
They will feel that it was released exclusively to them and will love you more for it.
5. Be engaging
The age where marketers used to talk to their audience is gone. Nowadays, it is all about talking with the audience.
Be engaging on your Facebook page. Ask questions; seek your fans' opinions. Put up 'Fill in the blank' posts to motivate fans to engage.
But most importantly, do not forget to reply to important fan comments and questions. You can also acknowledge fan comments by simply liking them.
Pro tip: If this sounds time-consuming, why not hire a VA and train them on what you need done to keep your page looking alive.
6. Keep tabs on Audience Insights
Facebook provides fan page administrators with audience insights. You will find it on the admin panel of your Facebook page.
Audience Insights tells you who the people liking your page are. It'll tell you their age, language, gender, and a lot of other nitty-gritty audience demographics.
Use the information provided to further enhance your messages on Facebook. For instance, if you find out that most people visiting your page are aged between 18 and 21, create social media messages that appeal to this age group.
Getting to Grips with Twitter
Long before we could pronounce 'social media marketing,' athletes like Tony Hawk and Shaquille O'Neal had already discovered how to turn 140 characters into a cash register.Tony Hawk and Shaquille O'Neal had already discovered how to turn 140 characters into a cash register.
All they had to do was tell their followers to buy this or buy that.
A month after he announced his retirement from the NBA on Twitter, Shaquille O'Neal hosted a squad of 30 brand executives in his Orlando home. The subject of discussion? His post-retirement career as a pitchman.
The suitors in the room included executives from Oreo and Toys "R" Us. All of them wanted Shaquille to be their brand ambassador on Twitter.
His strategists estimated that the deal with these companies would earn him between $1 million and $5 million every year.
What's the secret? Shaquille had endorsed Twitter marketing early on. By the time he was going into retirement in 2011, he had above 7 million followers on Twitter.
And what's even better, you could never tell whether a tweet that Shaq sent was sponsored. He's never been one to shy away from expressing himself, and his tweets including brand mentions are cleverly disguised.
In doing so, Shaq keeps his fans amused while at the same time pocketing 5-figures annually from product endorsements.
Athletes who can build a following on Twitter find that the social network is a gold mine full of sponsors. All you have to do is tell your fans, in 140 characters or less, how product X is amazing and why they should all try it now.
Apart from Shaquille, Chad with 3.7 million followers, Terrell Owens with 1.3 million followers, and the likes of Dwight Howard are also doing amazingly well with brand sponsorships.
But listen. Sponsorships are not served on a silver platter. These athletes work for them. But the good news…
You can start now!
Build a following on Twitter, and become as successful as most of the other elite athletes.
Twitter is almost always the preferred social network during major sports events. It brings fans, pundits, and athletes together using real-time commentary of the sporting event
Most of the successful athletes are on Twitter. It is one of the best platforms to shape your personal brand.
Twitter has more than 1 billion active users. How's that for connecting with fans who matter most to you?
It's obvious that Twitter is a goldmine for the athletes who've built their brand, but where do you start?
You want to get more followers as soon as possible. But we shouldn't put the cart before the horse.
Becoming a Pro With the Twitter Character Count
Twitter allows you to use up to 160 characters in your account's bio. Make every one of these characters count. Your bio is the keystone to discoverability on Twitter.
Make sure that it is well optimised and include hashtags that are usually used and searched.
When it comes to Tweets, it's better to be brief. You don't need to use all 160 characters.
PRO TIP: shorter tweets increase engagement.
Here are a few more:
1. Give a Break to the Links
You may want to drive traffic to your website and you feel tempted to include a link to your website in every tweet you send. But it's better that you don't.
Tweeting with links too often is bad.
Research shows links diminish the amount of engagement.
Instead, spend time cultivating relationships. Give without expecting anything in return, not even increased website traffic. Twitter is a great social network to build your brand.
When you tweet fewer links, viewers will think that whatever links you share are packed with value and worth clicking.
2. Choose the correct Hashtags
Hashtags are the basic building blocks of Twitter.
If you want to get the right people's attention, use hashtags to provide context for your tweets. But just like links, avoid overdoing it.
To get hashtags right, there are a number of tools you can use. Hashtagify comes to mind.
It is a hashtag monitoring tool that allows you to find the most popular hashtags in your industry.
To do this, type a generic hashtag in the search box (e.g., highschoolbasketball). A list of all popular hashtags related to high school basketball will appear.
3. Analytics Matters
There is an incredible arsenal of Twitter Tools that will help you make tweeting and connecting with fans a walk in the park. Utilise them to the fullest.
With tools like TweetDeck, HootSuite, and Buffer, you can schedule your tweets to automatically post at specific times.
More importantly, however, make use of the powerful Twitter Analytics Dashboard to identify your best performing tweets in terms of retweets, mentions and follower growth.
The Analytics also shows you the demographics of those engaging with your Tweets. You can therefore tweak your messaging to resonate more deeply with your most engaged demographics.
4. Promote Yourself
Never stop promoting your Twitter handle. Include it on your website, blog, email signature, Facebook page, and any other place where your followers are likely to be.
Pro Tip: Always cross-promote all your social media accounts.
5. Retweet interesting tweets
Retweeting is one of the best ways to engage with other well-established sportspersons as well as your fans. However, don't just retweet. Twitter introduced a very handy tool that allows you to add your perspective to your retweets.
Finally, the character limit on Twitter might make you need more time to get accustomed to the platform. Like every good thing, your tweets will get better in time.
The secret is to start now and keep going until you have perfected composing engaging tweets.
Diving Straight to Snapchat
Snapchat has taken the emerging world of eSports by storm.
If you have not heard about it, Snapchat is a not-so-new social networking app that has millennials addicted to their phone screens. The app, which auto-deletes messages after they have been received, has been primarily used to share photos and videos by technophiles aged 13 to 25.
Over the past few months, however, Snapchat has attracted older users (including myself), and all indications point to its continuous popularity.
Here are some statistics to help Athlete Marketers capitalise on Snapchat:
Snapchat has over 150 million active daily users
More than 9,000 snaps are shared on the app every second
Snapchat accounts for 5% of all selfies that are shared on social media
Over 8 billion videos are shared on Snapchat everyday
Pictures are especially effective in Snapchat, especially considering that one picture paints a thousand words. Snapchat is also used to post raw pictures and amateur videos taken at some big events, with the goal of making the many millions of users who could not attend feel like they were there.
Sport addicts confess that they spend 50% of their time on Snapchat and divide the remaining 50% on Instagram, Twitter, and Facebook.whenever there is a major sporting event.
Why do they prefer Snapchat?
Well, for one thing, Snapchat has some of the best behind-the-scenes you will ever catch. It is as if you are in the same locker room with your favourite athletes.
The spontaneity of Snapchat gives players the freedom to post some of the most creative content that they wouldn't post in other social media networks.
This spontaneity is the same reason Snapchat captures its users' attention. It drives conversations and engagement.
As if the engagement with fans wasn't enough, major sports corporations including the AFL, NRL, MLB, NFL, NBA, NHL, PGA and NCAA are all on Snapchat.
Who's Killing it on Snapchat?
FC Inter Milan. Before their first home ground game vs. Sassuolo, FC Inter Milan did an incredible job of creating awesome Snapchat content for their fans.
If you were on Snapchat that day, you'd have seen the whole story even before the start of the game:
Photo shoots in front of the stadium;
The players entering the stadium; and
The game's highlights
It was spectacular.
Okay, I get it. Snapchat is Cool. How Do I Go About it?
Like every other social media app, Snapchat is about building connections. Thus, you must always make sure that you prioritise content. As such, Snapchat is not the place to post banner ads for your promotions.
Look at how some brand sponsors are using it to shout out their sponsors' products:
The first snap is from a Snapchat story from the Los Angeles Lakers. The other one is from Bayern Munchen.
You can hardly call that advertising. Yet, the message is there, loud and clear.The best advertising is always when people don't actually think of it as advertising.
PRO TIP: Follow me on SnapChat camchat001 =)
Instagram Marketing
Facebook bought Instagram for $1 billion and is currently valued at over $33 billion.
The app has all the ingredients for an effective tool for sports talent marketing; reach and engagement.
By the time Facebook purchased Instagram, the app had 50 million active users. You can only imagine what has happened after Facebook took over.
By January 2016, Instagram had reached 400 million active users. The app is so addictive that 14% of users admitted to have used Instagram while driving.
PRO Tip: Don't Instagram and Drive
Like Snapchat, there are some big athlete names on Instagram, LeBron James, the king of the basketball court (and marketing king out of the court) is no doubt one of the most notable athletes on Instagram.
Others who are also driving fan engagement on the platform include Kevin Durant, Tony Hawk, Kelly Slater and Mike Tyson.
So, why would you like to be on Instagram?
Apart from the usual need to connect with your fans, influencers on Instagram are making good money by posting sponsored photos.
How to Market Yourself on Instagram
Keep in mind that the secret to succeeding on any social media channel is in establishing authentic connections with your audience.
The second secret is understanding what your users care most about.
Are you ready to post photos of classy cars, food, skylines, beaches, sexy girls, and unbuttoned chests?
Take note that you need to focus on what they care about.
These are some of the most popular topics on Instagram. The audience cares about them, and since they do, you also have to.
Again, unless you are Serena Williams, infiltrating Instagram will be quite hard, but not impossible.
Here are some tips to start growing the number of your followers:
Make use of popular hashtags
Like Twitter, Instagram is largely driven by hashtags. Hashtags will put your photos in front of more fans. If you start adding popular but relevant hashtags to your photos, more and more people will follow your account.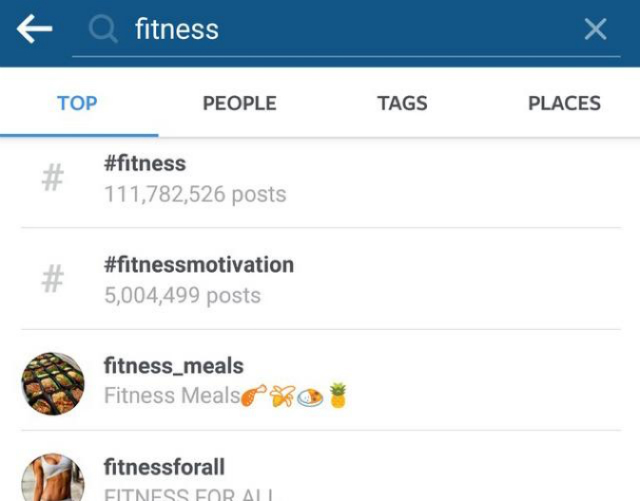 Join in local conversations
Where would most of your fans likely come from? If you are not playing in the NBA or the English Premier League, chances are, most of your engaged fans will be from your state.
Search for hashtags that Instagram users in your area are using and consider adding them to your photos. For instance, if I wanted to find followers in Seattle, I'd probably use the hashtag #igers_seattle.
Additionally, don't forget to GeoTag your photos.
Then you can add attractive filters to your photos, click on "Enable GeoTag." Instagram will then add an appropriate location to your photo. You can also manually search for a place to GeoTag your photo.
Your profile bio matters
Don't assume everyone knows you. Tell them who you are, where you are from, what you're using to take photos, and what you do. Instagram also allows you to add one link to your bio. Use it to link one of your other social accounts. It could be Twitter, Facebook, or your blog.
Integrate other social accounts
Instagram allows you to integrate a number of other social media accounts. This allows you to share your Instagram photos with users in other platforms; something that can help you exponentially grow your Instagram following.
Pro Tip: You can post your photos in other networks after you've finished posting them on Instagram. This allows you to tweak the hashtags and make them more relevant for Tumblr or Twitter.
Although your first days on Instagram will feel like learning a new language, patience and persistence will get you there. Never lose track of the reason you are there.
It might help to remind yourself that fellow elite athletes are improving their brand from the platform.
Your Website
If you are an athlete who does not have a website, you could be missing out on great opportunities. A website represents your brand online.
There are three crucial components in running a website:
1. Design
2. SEO
3. Content
Design is a core element of the overall branding of your athletic brand. People will judge you according to how your website looks like; impressions matter.
This is particularly true if your performance on the field is spectacular. Fans and sponsors will expect you to have a website that matches your performance.
Fortunately, you can hire a web designer to create a website that represents your overall brand.
SEO and Sports
While social media networks and blogging can help you engage with fans, search engines will help you gain new fans and drive traffic to your website or blog.
Search Engine Optimisation, is the process of tweaking, changing and adapting your web pages or blog posts so that they rank higher in search engines.
Notice how the image above shows brands optimising for the phrase "running shoes." Although keywords and metas are no longer a massive ranking factor, they are an essential part of increasing click through rates from the returned results.
The Two-Facets of SEO
SEO is grouped into two major categories:
1. On-page SEO
2. Off-Page SEO
The main idea behind On-page SEO is to find keywords that potential customers (in this case event planners or talent managers) are searching for in Google.
After you've identified the keywords, you tweak your website so that Google bots crawl your site effectively and possibly make it rank within the first few results returned.
Understanding on-page SEO will help you rank easily for most of your branded keywords like your name and variations of it.
Have you ever thought why you don't rank on the first page of Google for your own name and instead a news article or a stupid irrelevant website appears that is stealing your traffic?
It is most probably because you are not optimising your content for search engines. If you do not get on-page SEO right first and foremost, anything else you do will be in vain.
The chart above represents on-page SEO factors than search engines take into account when deciding where to rank your website. I'll go over them in a little more detail:
Post permalink structure
If you are like other athletes around the world, you'll probably want to launch your website on the versatile WordPress CMS. If that's the case, make sure you change the settings on the permalinks page to use "Post Name."
To milk the maximum out of permalink structures, make sure that your keywords also appear in the permalink.
Heading Tags
In between the content of your page, make sure you are using heading tags such as h2, h3, h4… etc. These should be used to highlight important subsections of your content. However, avoid repeating the heading tags too much as these amount to negative SEO.
Meta Descriptions
Meta descriptions are the snippets of text displayed by search engines to users. They give a precise description of the contents of your page.
While not particularly important for SEO, meta descriptions drive users to click from the search engine results pages.
You should write the Meta descriptions in a way that compels the user to click. In a way, they are your advertising copy that gives users hint of what your page is about.
Optimally, keep your Meta descriptions between 150 and 160 characters long, including spaces.
Note that quotes will cut off descriptions. It is best to use only alphanumeric characters in the meta descriptions.
Off-Page SEO
Off-page SEO on the other hand concerns itself with elements of your website that you have little control over.
Unfortunately, many of us think that off-page SEO is concerned with links first and foremost. But off-page SEO goes way beyond just links.
Off-page SEO tells search engines what other websites think about your website, and that contributes to your website's rank on the search engine results pages. Other factors include brand mentions (linked and unlinked mentions), social signals, history of your website, as well as trust elements.
What you can achieve with your website
When elements of your website work together in harmony and when your website oozes with your sporting personality, there is so much you can achieve.
Fans will enjoy being there. Sponsors will pay you to mention their products on your website, and you'll end up building a strong brand for your career.
Also, you can use your website to break news to your fans before anyone else does. Always aim to create value for your fans. They will be more loyal if they feel that they are getting stuff that they can't get anywhere else.
And of course, it is the fans who decide how much you are valued by sponsors.
If you have never thought about having a website, I suggest that you consider it a priority now.
Final Thought
Successful athletes do not rely just on their performance in the field or the court to get to where they are. Most of them become successful by tapping into digital marketing, and connecting with their fans off the field.
An implemented digital marketing strategy will make you a household name, loved by fans and valued by sponsors.
Your sporting career may last a decade but your personal brand can last a lifetime.