Forbes reports that close to 90 percent of entrepreneurial attempts fail at the early stages. However, this should not be cause for alarm. Your business has the potential to become successful, but only if you know what to do, when to do it, and how to do it.
While you won't find any cheat sheet for success in your eCommerce venture, there are a few things you can do that set the ground for a thriving business online. Marketing and specifically digital marketing is the secret recipe to success in establishing and running a thriving eCommerce business.
Digital Marketing
Digital marketing is a subset of marketing that focuses on promoting a service or produce using one or more electronic technologies. The goal of digital marketing is always influencing your target audience to take an action such as making a purchase, signing up, etc.
Digital marketing has phenomenal power and potential. You can use it to reach millions of your target users in matter of a few clicks and within just a few hours. It is truly a powerful tool that's within reach of just about anyone.
Digital Marketing in eCommerce Ventures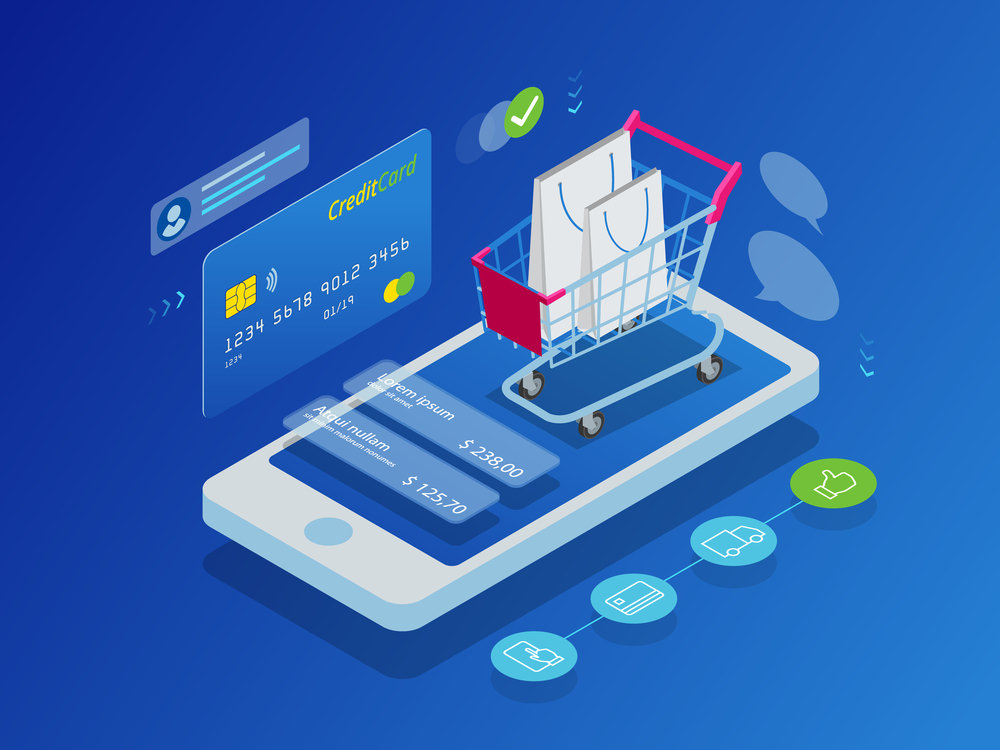 eCommerce ventures are businesses where the buying and selling of products or services happen exclusively online. Digital marketing is thus the perfect complement to eCommerce since it focuses on the promotion of products and services online.
Digital marketing has become an invaluable tool for eCommerce ventures since the consumer landscape has completely changed in the last decade or so. Today, users no longer consumer content while seated. Instead, they now do it while multi-tasking or on the go.
Overall, your target audience is missing a lot of things because they are constantly staring down at their phones. They are being distracted with notifications and even phone batteries are finding it hard to keep up with their usage.
Consumer behavior in the digital age is constantly changing. The attention of your target audience is being diverted by the upcoming trends and what's trending today might not be trending tomorrow. All this is creating a big challenge for eCommerce businesses all over the world. Fortunately, digital marketing easily adapts to such changes.
Digital Marketing Channels for eCommerce
Digital marketers today have virtually limitless options when it comes to advertising their produces and services. The important thing is to understand how each of the digital marketing channels work and how you can use it to achieve marketing goals.
One thing that all successful eCommerce stores have in common is their ability to incorporate all the digital marketing channels within their marketing strategy. They just don't focus on one and ignore the rest. Success requires leveraging all of them.
It is work keeping in mind that new digital marketing channels will be introduced in the future, but as a digital marketing professional, you have to ensure that you are on top of the digital marketing channels discussed below:
1. Search Engine Optimization (SEO)
Today, the vast majority of customers start their shopping journey with a Google search. If you want to take advantage of this, you need to ensure that your eCommerce store is properly optimized for the search engines. Both off-site and on-site SEO have to be incorporated and tweaked constantly since the algorithms used by search engines are constantly changing.
2. Search Engine Marketing (SEM)
If you want immediate but short-term results since you can't or don't want to wait for the search engines to rank you, then paid search or SEM is exactly what you want. Google Ads (Formerly AdWords) is an excellent way to target search queries on Google, which is the leading paid search channel retailer that you need to focus on.
3. Email Marketing
Email definitely is not dead. In fact, it is very much alive, only that it is currently used in a different way. It still stands as one of the most effective digital marketing channels for retailers since it delivers a positive return on investment (ROI).
Email plays a critical role in the customer shopping experience. Users can email general information requests about your company or questions about the products or services you are offering. You can even send out digital invoices via email and so much more.
While a triggered email will definitely help you boost sales, you can communicate with customers about promotions and value using scheduled email campaigns.
4. Content Marketing
Selling is not your only focus as an online retailer. It is also important to offer value without requiring your customers to make purchases. That's why you need content marketing. Creating valuable content that helps your customers solve their daily challenges is one of the best to nurture and delight them.
You can approach content marketing from various perspectives that range from short blog posts explaining how to prepare a particular dish to simple buying guides. Creating content of this type helps you build awareness, nurtures prospects, and delights existing customers.
5. Social Media Marketing
Social media now reigns supreme since there's hardly anyone in the world today that's currently not active on social media. Social media originally seemed to be a passing fad, but it has proven its resilience and it is now time to appreciate that it is here to stay and that it's consuming most of the attention of your target audience. Posting regularly on Facebook, Twitter, or Instagram is now a day to day habit.
Social media has made it easier for brands to reach out to their customers. However, posting regularly on Instagram, Twitter, or Facebook is just part of the solution. Digital marketing professionals should also include paid social media as part of their strategy since social media platform are now making it harder to reach your target audience without having to pay.
6. Mobile Marketing
Internet browsers are no longer the only software used to access the Internet. Today, people use apps more than ever. It is now more important than ever to have a mobile marketing strategy. Users on mobile devices behave differently and digital marketers should be there to capture their attention at the right time with the right message.
7. Behavioral Remarketing
Retargeting can be regarded as invasive by some, but if done properly, it has the potential to help eCommerce stores convert casual shoppers into actual buyers. Technological advancements allow retailers to dynamically target website visitors with specific content, products, or services that they might be interested in.
8. Affiliate Marketing
If you want to get websites to start talking about your business and the products/services it offers, you should work with affiliates by giving them an incentive to generate sales and leads to your online store. Establishing an engaged affiliate network will boost your overall marketing campaign by helping spread the word online.
9. Display Ads
Display (Banner) ads are no longer as effective as they were in the past, but they can still have a positive impact when planned right. Internet users have become so accustomed to seeing banners that they become blind to them unless they have a compelling message/proposition.
Final Thoughts
eCommerce platforms cannot possibly grow organically on their own within a short period of time. Fortunately, digital marketing can help with this since it aims to reach potential buyers at the right time and on the right platform.
The information provided here should help you gain a basic understanding of how to leverage the power of digital marketing, social media, and other digital marketing channels to ensure the success of your eCommerce store. All you have to do is implement the tips/strategies discussed here.
More Articles:
Different Types Of Digital Marketing Campaigns
Digital Marketing Vs. Social Media
Is Social Media Really The Future Of Digital Marketing?
What You Need To Know About Digital Marketing
Is Digital Marketing a Bigger Niche Social Media?