It's been two years of waiting for the 4th Penguin update, a Google search engine algorithm that aims to penalise and devalue websites using 'black hat' SEO tactics to gain an advantage in the SERPs.
The wait ended on September 23rd when Google officially announced the launch of Penguin 4.0.
Unlike its predecessors, massive changes have been incorporated in the way Penguin works.
Among the notable changes in Penguin 4.0 are:
It is now incorporated in the

core Google algorithm

It works in

real time

,

It will no longer be a site-wide signal. Rather,

pages on websites will be evaluated individually

.
This is incredible news for most webmasters.
But what does it really mean for you and me?
What is Google Penguin?
Google Penguin is an algorithm that assesses inbound links –trying to decipher whether any of them are unnatural, manipulative, or spammy.
The algorithm penalises your website if it determines that a number of your inbound links are low quality or spam.
The first version of the Penguin update (Penguin 1.0) landed in 2012.
It altered the face of SEO and digital marketing as a whole.
Because of this, companies that were founded and thrived on being able to improve rankings utilising every single link building tactic went under.
Catching Bad Backlinks in Real Time
If you've been on the web over the past few years (since the launch of the first penguin update), Google Penguin may be familiar to you.
But what does it mean now that it has gone real time?  
It means that your website could be penalised straight away if you happen to use unnatural backlinks.
You'll no longer get away with SEO tactics that are not in the Google guidelines because Penguin 4.0 will catch you really quickly..
The good thing is that this also means that recovering from the Penguin will be quicker if you disavow the bad backlinks.
Previously you had to wait for two years for Penguin re-evaluate your site.
To give you an idea, the last Penguin update was released  in October 2014.
This means that websites that were hit by the algorithm update had to wait two years to recover their rankings.
In contrast, the real-time Penguin wields out spammy backlink profiles as quickly as possible, hence keeping low-quality websites from ever ranking well in the search engines.
This has been its ultimate goal.
To stay ahead of the real-time Penguin, you have to constantly audit your backlinks and carry out the necessary clean-ups.
Page by Page Evaluation  
It is highly probable that Google Penguin 4.0 will now evaluate websites on a page-by-page basis.
Previously, Google Penguin penalises your whole website if it detected any spam.
With the update, pages will now be ranked individually.
This means pages containing numerous spam links could get de-ranked/deindexed while 'clean' pages on your website continue to rank normally.
How do I know if  Penguin 4.0 affected my Website?
There's only one way to be sure that your website does not succumb to the real-time Penguin Algo; consistently scan your link profile to see whether the backlinks are natural.
Are your links on a blog network?

Are some of the links paid for?

Are you getting links from unbelievably low- quality websites?
If you notice any of the above changes, you need to act now.
For one, you can contact the webmasters of the linking domains and ask them to remove the backlinks.
However, this can be slow and time consuming.
Better yet, submit a disavow request to Google listing the backlinks that Google should not take into consideration when going through crawling your website.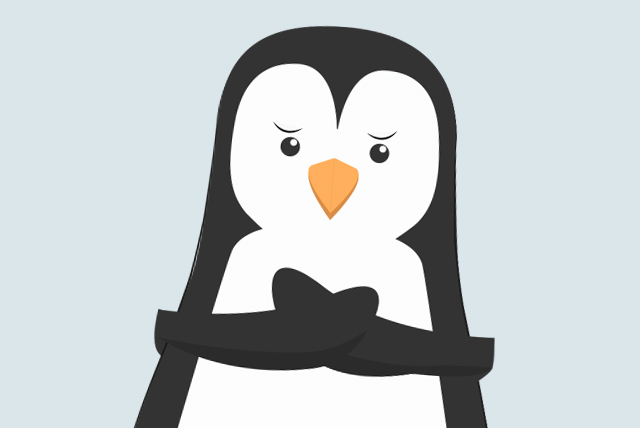 Assess your inbound links
There are a few SEO tools that you can use to track and analyse the quality of inbound links.
Once you have identified these links, it is important that you generate a spreadsheet to keep track of them.
Here are some of the tools that you can use:
Google Search Console

Majestic

Ahrefs

Open Site Explorer

SEMRush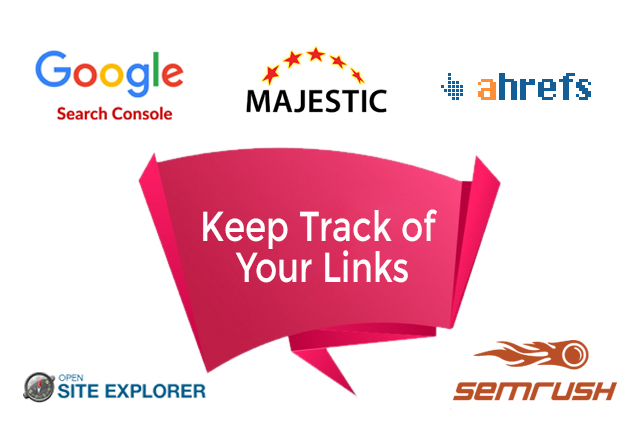 Download links from all these tools and combine them into one spreadsheet.
Some tools will miss some links which another tool will be able to crawl. It is important that you use different tools to analyse backlinks as most of these tools do not include all the backlinks.
Make sure you disavow all unnatural, low-quality inbound links.
What else can you do?
You'll then need to work towards, getting clean and continuously build high quality backlinks to your website.
Even though a lot has changed since Penguin came out, backlinks are still considered one of the most powerful ranking factors.
However, you need to build them naturally.
How do you attract natural backlinks?
Well, this is another tutorial on its own.
But at the very core, you need to make sure that you are providing real value for your site's visitors.
You can do this by creating unique, informative, and entertaining, and engaging content that offers solutions to your customers.
Just as important, your content must be shareable. You must be able to promote the content to industry influencers, who would then mention it on their blogs.
You can also install a blog section on your website.
What's important is that it is constantly updated with your sincere insight about your industry.
Or create content that answers your customers' questions.
Just don't do it half-arsed.
Final thoughts.
Honest businesses have no reason to fear the Google Penguin 4.0 update.
Instead, Google must be lauded as this new release moves us closer to the ultimate goal of eradicating bad backlinks in real time.
Aside from keeping websites honest in implementing SEO tactics, this challenges us to create original, attention-grabbing, interesting and useful content for our visitors.
Let's all take this challenge head-on.