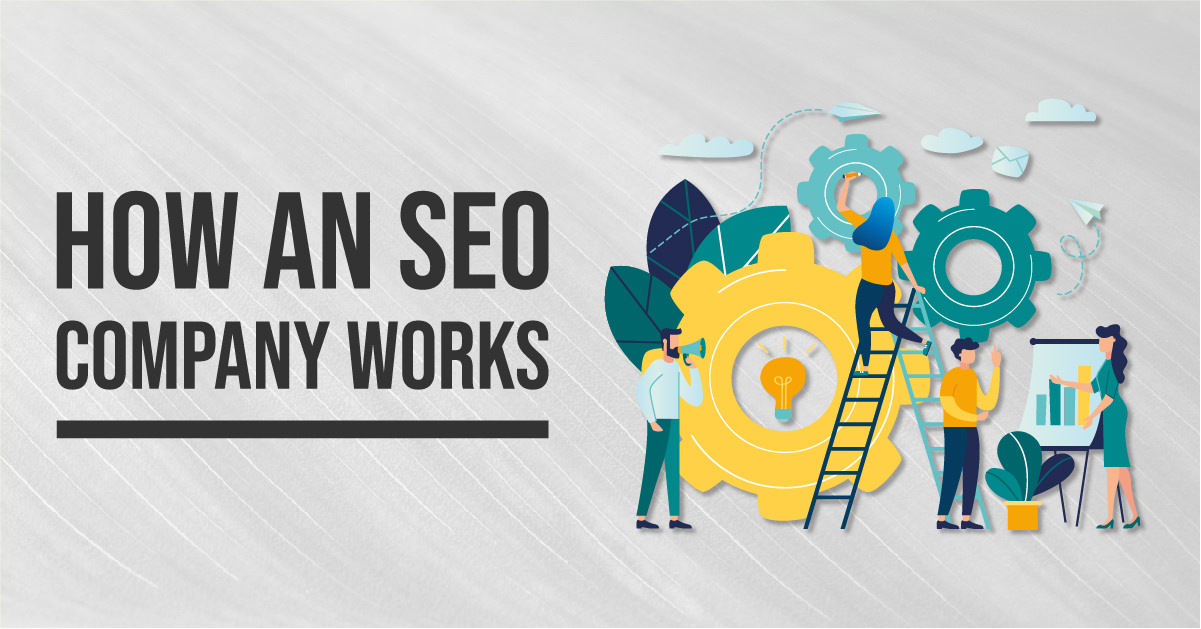 SEO can sometimes be a little complex, especially for people who are unfamiliar with digital marketing. When shopping for an SEO service, you've probably come across a few different companies, all of which claim to be the best at SEO. Although each company talks about their services, it still might be difficult to tell what they really do behind the scenes.
In this article, we'll attempt to answer two of the most common questions about SEO firms: what exactly is an SEO company? And how does an SEO company work?
What is an SEO Company?
SEO companies ideally offer search engine optimisation services to businesses and websites in order to help them increase their rank in the search engine result pages (SERPs) and improve their online visibility.
SEO encompasses different processes that make a website more attractive to search engines. As such, if your website has been properly optimised for the search engines, the more likely it is to rank on the first page of search engine results for the phrases and keywords relevant to what your business is offering.
One key benefit of hiring an SEO company is that it employs a number of experts in different areas of SEO. These experts will help perform a range of specialised services, such as developing an SEO strategy tailored to your site, auditing your site, and implementing the ideal tactics that will help you achieve your marketing goals.
Ideally, the SEO company should treat your site as if it were their own. As such, they will make decisions about the SEO of your website to not only maximise your return on investment,but also help your business meet its goals. This means that the company will look at your website from every angle to make sure that you get the most out of their search engine optimisation services.
What Services Should be Included in the SEO Service Contract?
A good SEO company should include the following services in their contract:
Website content analysis, which should include a conversion rate analysis

A complete analysis of your website structure

An analysis of off-page SEO

Optimising the structure and code of your website

Optimising the off-page factors of your site

Optimising the onsite content on your site
Website Structure Analysis
Although the major search engines generally stress that you should design your website for the users and not the search engines, you have to design yours properly so that the search engines can easily read it for you to get those users in the first place. Some of the things the SEO firm should look for include:
Analytics: the company should setup or check the existing analytics tracking to monitor where leads and sales are coming from. With this data, they will be able to deliver results that are more meaningful.

HTTPS or HTTP: The inclusion of the letter "s" at the end of HTTPS means the website is secured by SSL, and is therefore secure. An SSL certificate is vital for SEO, even for sites that don't accept online payments. This is because Google generally gives secure websites preference in the search results.

Website Errors: these usually send signals to the search engines, warning them that your site is probably not trustworthy and therefore not a priority for premium listing. Some of the most common errors include duplicate page content,

4XX errors

, blocked crawlers (by Robots.txt), missing title tags, duplicate title tags, and more.

Sitemap: An

XML sitemap

is a list of the pages on your site that you want the search engines to index, and is usually important for SEO.

Index status: indexed pages are those that have been found by the search crawlers, and are usually considered to have enough quality for the relevant search phrases. An indexed page will show up in the search results, and can help drive more traffic to your site.

Meta elements: it's important to ensure that all of the Meta elements (such as title tags, site content, and meta descriptions) of your site are optimised to increase your rank in the SERPs.

Load speeds: search engines know users are impatient. As such, site speed is a top consideration when it comes to ranking websites.
When all of the technical components are properly taken care of, the next step is content analysis.
Content Analysis
Checking out the content published on your site can help to diagnose any issues related to:
Poorly optimised content

Voice search compatibility

Issues with duplicate content

Poorly-targeted keywords

Missing pages, etc.
Keep in mind that content is one of the most important things you can have. It's what attracts visitors and eventually converts them into leads. A good SEO company will perform a keyword analysis and find the best opportunities for you to rank higher in searches and attract more customers.
Off-Page SEO Analysis
A huge part of your SEO success depends on factors off your website, such as online directories, industry blogs, review sites, and more. If you're popular online or get lots of excellent reviews from your past customers, it'll be quite easy to rank for your valued keywords. However, most small businesses are not that popular, and tend to have a number of negative reviews.
As part of the SEO service, the company should work to find the mentions of your business across the web and come up with ways to alter them for your benefit. In case there are negative reviews, they should at least show you how to respond to them and make amends with the client. The goal here is to have a reputable online presence.
Site Structure and Code Optimisation
Sometimes, the structure and code of your site might need some minor tweaks. Some of the common tweaks include:
Cleaning up the code to make it run faster

Structuring the navigation to make it easy for users to find what they're looking for

Eliminating any errors that Google might pick up when crawling your site

Adding internal links to different pages in your site to allow users to go to where you want them to go

Adding an XML sitemap
On-page content Optimisation
Content is still king. To keep driving traffic to your site, you need to consistently create new content and optimise the existing pages. The SEO company will help you to:
Place relevant keywords strategically for better SEO

Rewrite or remove duplicate content

Craft new, highly effective landing pages

Publish keyword-rich, high quality copies to the underperforming landing pages

Adding graphics, changing colours, and altering the formatting text to compel the visitors to convert
Off-page Elements Optimisation
The company will also work to:
Find new directories to add your website to

Use local SEO to improve your position in the local SERPs

Submit press releases about your new products/services and other newsworthy items

Find and verify your business directory listings online, and update them for accuracy

Discover new opportunities for guest posting to build more links
More Articles:
Just What Is The Difference Between Digital Marketing & SEO?
Good SEO Forces You to Be a Better Business
15 SEO Myths Uncovered – [2018 Version Updated]