If you were looking for conclusive evidence to turn the HTTP website into HTTPS connection, Moz has the report for you. In A research work spanning a greater part of 2016 shows that the HTTPS results on Google first page have increased more than 50%. In other words, a site with HTTPS connection can consider it an SEO ranking signal as the search result space gains prominence for the HTTPS connection.
Moz research credits the increase in HTTPS results to the increased adoption by the website webmasters rather than any algorithmic change. The Moz results were corroborated by an independent study from Rank Ranger that produced similar results.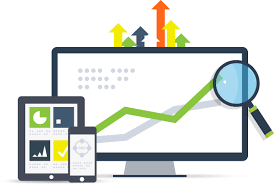 By the end of 2017, the number of HTTPS results on the front page could reach 65%, says Dr Pete Myers from Moz. HTTPS results are secure and trustworthy.  Not all big players have adapted to the change such as target.com, bestbuy.com, indeed.com, webmd.com and foodnetwork.com.
While many SEO experts have come to consider this as a ranking signal, Google is yet to comment on the assumption. However, there is an update which says that sites that allow users to create passwords or share credit card information must implement the HTTPS protocol.
Without this, the Chrome browser will begin to mark the non-HTTPS pages are non-secure and prompt the user with the choice to either go ahead with the purpose or abandon it. This is a clear signal for e-commerce sites, membership sites and any similar domains to take cognizance of the announcement and convert their site to HTTPS protocol.
In short, all sites that collect user sensitive information should adopt HTTPS.